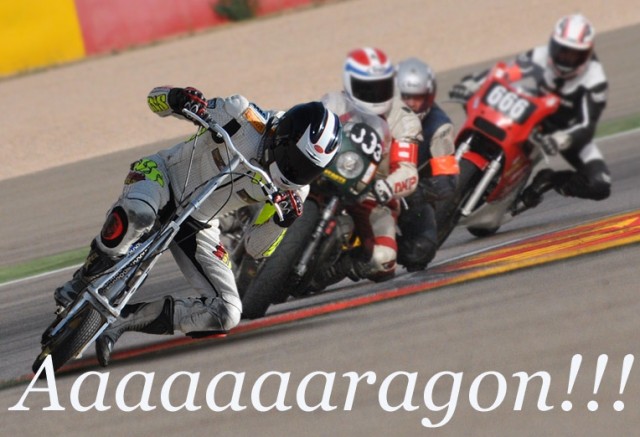 Testo di Alberto Sala
Foto di Cristina Cortinovis e Alberto Sala
PROLOGO
15 giorni alla partenza. Mi chiama Antonio. "c'è un problema, non ho passato la visita medica". Da vero minchia, si agita quando gli misurano la pressione. Deve fare analisi approfondite. 
Una settimana dopo, non ha ancora il via libera: gli hanno montato il "walkman" che monitorizza 24 ore, l'endurance della pressione, ma si vede che ha riconosciuto il pastrugnatore incallito di motori: nessuna registrazione… tutto da rifare. 
5 giorni alla partenza. Il walkman stavolta registra ma non basta: quelli del centro sportivo sono ossessivi, vogliono altri esami. Prendiamo in considerazione l'ipotesi di non farcela in tempo e fare quindi la gara io e Mattia. 
Martedì, due giorni dalla partenza, finalmente abbiamo il nulla osta, tutto ok!!
1 giorno dalla partenza. Mi chiama Mattia. "Ho una riunione di lavoro fondamentale venerdì mattina, non posso partire". Zio cantante, adesso che facciamo? Cerchiamo un volo aereo il venerdì sera, c'è solo il Bergamo Girona, fa niente, andremo a prenderlo a tutti i costi.
Giovedì mattina, Mattia mi chiama. Dobbiamo metterci d'accordo con l'orario, ci accompagnerà lui all'aeroporto. "Fanculo, vengo!" Grande Mattia!!
MOTORLAND ARAGON
Giovedì tardo pomeriggio, trafilati ma al completo, io Antonio Mattia e Cri ci ricongiungiamo all'autodromo con Luigi e Giorgio che hanno divorato i millecinquecento chilometri con moto e attrezzature sul groppone. Tutto già bello e che scaricato: Orfeo, Brigida e il Segolo (vedrete cos'è dalle foto… geniale!). 
"Motorland Aragon" suona come un parco di divertimenti, in un territorio vasto e assai poco densamente abitato, fatto di terreno arido e ondulato dipinto di tutte le varianti dell'ocra. Non c'è molto da ipotizzare come cose da fare, dopo l'agricoltura. Scelta intelligente quella di impiegare le risorse economiche della comunità europea per costruire un impianto comprendente un gran bel circuito di velocità più kart e quant'altro serva per accontentare tutti. Non solo perché qui il clima è ottimo, piove poco e la temperatura lo fa fruttare molti mesi l'anno, ma scopriremo anche che dalla metà del secolo scorso è territorio di competizioni: nell'appartamento dove alloggiamo fanno bella mostra di sé tante foto di gare d'auto su circuiti cittadini e non mancano neppure le moto. Nei garage degli abitanti non è difficile trovare auto d'epoca tenute religiosamente, così come all'autodromo oltre ad altre moto brillano un sacco di modanature cromate e splendidi esemplari di auto d'epoca preparate da competizione. Insomma, il circuito di Aragon non è una cattedrale nel deserto come all'apparenza appare. Tutt'altro. Lo si vedrà anche dalla grande professionalità del personale del circuito.
Ma torniamo a noi, perdiana. Tra la quarantina di bolidi astanti, ci siamo noi, Stella Pende, Mario e Pippo Santonast… ehm volevo dire: fanno parte dell'allegra brigata italiana the Licini Brothers con il combo Moto Europa, i vitelloni (Pane e Nutella) al completo compreso il grande Ruzza, i Taurus Globetrotters All Stars con la cartucciera a tre colpi (Sardi Zaccarelli Cantalupo, sembra la firma di un grande successo di Sanremo… intanto il successo c'è ed è quello del Bol d'Or), l'inedita coppia Wess & Dori Ghezzi (Poldo e Graziano, quest'ultimo finalmente tornato su una Guzzi che stava così sciupato sulle Bimota) e nos otros tri bigùl. Dal territorio italico provengono anche il team Segale e il team Officine Toscane. Tra le presenze d'oltralpe non potevano mancare Moto Bel, i due Segarra junior col box celebrativo del grande Manel senior (ne parleremo più avanti), il Phase One e un'altra trentina abbondante di bolidi piuttosto puzzoni e rumorosi, tra cui una spettacolare Gold Wing (premio simpatia sicuro!) e i sempre chiassosi R'N'R' High School GG team.
Bene. Cominciamo ad inserire alcune frasi-chiave. "io lo so quello che devo fare, il problema è farlo" "il cambio va bene perché ci abbiamo messo le mani" "l'alternatore di scorta c'è" "ci vuole la 9/34!!". Mettiamole intanto lì e veniamo al dunque.
9:30 del venerdì mattino, primo turno di prove libere. Esco Orfeo dal box e mi avvio al checkpoint Charlie in fondo alla pit-lane. Il commissario (anzi, la commissaria, pure gnocca) mi rimbalza. Manca un adesivo sulla carena e la fascia sul braccio. Azz… deluso dalla mancata conquista, giro il battello e mi avvio a spinta verso il nostro box, che è il numero 1, quindi esattamente dall'altra parte della pit-lane. Sono troppo distante per farmi sentire dai miei soci, quindi spero si accorgano che non sono affatto in pista… box 25, niente. Box 15, ancora niente, tutti col naso sul muretto… box 10, si accorgono e mi guardano. E, per quel mistero più insondabile di Fatima e Medjugorje messi insieme, non si muovono. Avete presente la scena, con le fronti come display dove leggere i pensieri ("ma, accipicchiolina, perchè sta tornando indietro?" "ma cosa sarà mai successo, perdindirindina?") Ma POOORCAPUZZOLONADIQUELLAZOCCOLAAAA ALLORAAAAA?!? Finalmente Mattia mi viene incontro. 9:35 e sono già tutto sudato. Recuperiamo l'adesivo che pensavo servisse per il parcheggio dell'auto nel paddock (… first moment of the minchia) e la fascia gialla e finalmente la cortina gialla di commissari si apre, VIA!
Che spettacolo.
Prima curva a sinistra a 90 gradi dopo breve rettilineo di arrivo, poi gas con la moto che sbacchetta, su una marcia e dentro a gas aperto nella prima curva a destra in salita, da raccordare con la seconda tenendo (quasi) aperto, tanto la pista qui è larga, su su su e poi curva a sinistra veloce ma occhio che c'è subito da staccare per la seguente a sinistra che un po' chiude, via di nuovo di gas due marce curvando larghi a destra e nuova staccata con l'asfalto chiaro che indica la traiettoria a destra, di nuovo gas fino allo scollino, staccata e giù in discesa dentro il lento cavatappi. Qui stretti e poi gas porcozzio che pelo sullo stomaco: curvone ampio a sinistra in accelerazione, bisogna riuscire a stare larghi accelerando per uscire giusti in piega veloce con un po' di sobbalzi, su ancora due marce e poi… non si vede unamminchia, a parte un cartello con scritto 150. Ma bisogna tenere aperto alla cieca e staccare ai 100 ("io lo so cosa devo fare…" sic) e dentro secchi a sinistra sotto al muro, dove è appena volato Pedrosa col cavo USB staccato: la figata di queste curve (relativamente) lente è che quella dopo è sempre più larga, quindi si SPALANCA e dentro a manetta a destra tirando gli ottomila, frenafrenafrena e dentro nel destra-sinistra che immette sul lungo rettilineo.
Parentesi. Dovete sapere che ogni sabato mattina, attorno a mezzogiorno, nell'officina degli allegri chirurghi (Antonio e Giorgio) si perpetua la terapia settimanale a base di litanie sulle resistenze delle leghe metalliche, sacri rituali dell'elaborazione libera, liturgie dell'alleggerimento, cagadubbismo libero fino ai racconti mistici, come la Lunghezza del Rettifilo di Aragon. Man mano che ci si addentra nel mistero, il chilometraggio aumenta, sfiorando i sette chilometri (perdippiù in discesa!!) e sale il terrore del deflagrante Big Bang della Grande Caldaia a tutta manetta. "vabbeh, su Orfeo montiamo la 9/34 e su Brigida proviamo la 8/33". "Pazzo!! Vuoi fare la fine del Columbia?!?" 
Insomma, quel rettilineo appariva come un Golem tenebroso, un buco nero che inghiotte ogni fascia e valvola, una strada lastricata del nichel-cromo fuso dei cilindri dritta per l'inferno.
Questo era il riverbero quel venerdì mattino, attorno alle 9 e quaranta, prima di quell'ultima svolta.
Groppo in gola e srotolo tutte le marce (almeno credo…), mi accuccio e man mano che passa asfalto, mi dico "beh, fin qui tutto bene". Scopro che il problema non era il rettilineo, del tutto innoquo. Il difficile è dopo il rettilineo: infilarsi in quel megapiegone galattico di ritorno, stupendo raccordo al rettilineo d'arrivo ma anche un po' bastardo, perchè chiude sul finale così che va preso largo anche questo, per evitare l'esondazione nella via di fuga. Mortacci… anche qui, che pelo!! 
Bellissimo. 
Insomma pista stupenda ma prima di cavarci un tempo dignitoso ne servono di turni… allora giù il crapone e vai di lima. Tra l'altro all'imbocco del rettilineo c'è a terra una fascia gialla. "chissà che sarà quel pirla che l'ha persa". 
RIentro dopo l'esperienza lassativa del primo turno e Giorgio si avvicina. "Che fine ha fatto la fascia?!?" Here is the second Moment of the Minchia..
"cavoli, avevate ragione, serve la 9/34, stavo a settemila abbondante prima di staccare…" già. Solo che, in realtà, ero in quarta. Oro, argento e bronzo.
E' sufficientemente chiaro che in sostanza non avevo capito una fungia di pinolo di niente? Poi la devono smettere di fare domande imbarazzanti. Io non sono mica lì per contare le marce, ecco.
Tocca a Mattia. Entra ed esce semisconvolto. Solo che non è semplicemente l'effetto della pista. Lo stress del periodo gli causa qualche lieve problemino, tipo vedere le tribune annodarsi, o percepire il Tatuato nudo in fondo al rettilineo. Neanche il tempo di ragionarci che è ora delle prove ufficiali. Suona la campana per Antonio, accendiamo Orfeo che fa uno strano rumore. Oh-oh. C'è qualcosa che non va dalle parti del motore. Scaldiamo immediatamente Brigida e via col muletto. A disposizione sul muretto c'è il canale a circuito chiuso che mostra oltre alla videata dei tempi anche il Pac-Man: il tracciato del circuito coi numerini che si rincorrono e si ingroppano. Veramente comodo! Ti segnala anche immediatamente se si ferma qualcuno ai box e anche lungo il circuito, figo! Difatti leggiamo "Number 12 stopped into the track". Occazzo. Tempo pochi minuti e Anronio arriva sullo scooter col commissario. E' rimasto senza freni alla staccata prima del cavatappi. Restiamo senza fiato. La via di fuga è asfaltata, poi c'è una striscia di ghiaia, infine il muro di gomme. Ha scalato tutte le marce, retro compresa, spento il motore gettato l'ancora e infine si è tuffato nella ghiaia riuscendo a fermarsi lì. Siamo di sasso, anzi di ghiaia. Vado a recuperare Brigida e sento a spinta che la ruota davanti non gira bene. Cuscinetto sbrindellato. Anzi, disintegrato! Ecco il perchè. La ruota non più ferma longitudinalmente ha allargato le pastiglie lasciandolo nellammerda. A fatica Giorgio elimina col flessibile quel che resta del cuscinetto fuso sul perno ruota, Antonio lava la tuta internamente e montiamo le gomme buone sui cerchi di scorta. Brigida è pronta per le prove notturne; intanto alla fine delle qualifiche ci troviamo 29° e un pilota in meno. Mattia non è a posto, non se la sente di rischiare la gara. Azz… nel mentre, la diagnosi sui rumori molesti di Orfeo è: boccola dell'alternatore sbrindellata. "Ce l'abbiamo l'alternatore di scorta?" "Sì, a casa". Vabbeh tanto il problema è la boccola, non l'alternatore.
Intanto, a fianco, i vitelloni triturano il cambio. Com'era la frase? "il cambio va bene perché ci abbiamo messo le mani"…
Anche Wess & Dori non stanno messi proprio tanto bene, almeno così parrebbe girando al largo dell'esploso di moto steso nella loro parte di box. Problemi di fasce. Fasce e fasci sono spesso un problema. Lavorano un casino: esco a fare pipì e sono lì di brugole, prendo il caffè e vanno di dinamometrica, pranziamo e armeggiano di chiavi… c'est la gussi, baby. Oddio, pure i Globetrotter c'hanno i loro problemi col cambio e con hanno più la gussi. C'est l'endurance, baby.
BUIO
Ascolta, si fa sera. E' ora del turno notturno. Uscendo al tramonto, godo di un certo vantaggio di memorizzazione, forse fondamentale perché in pratica col buio non si vede una fava. A parte qualche luce parassita (sostanzialmente in fondo al megarettilineo e ultimo curvone), per il resto non si riesce a vedere letteralmente il cordolo interno. Incominciano strane visioni: equipaggi allo sbando al largo di Tannhauser, gente che ti passa per poi finire nella via di fuga… molti li senti sopraggiungere alle tue spalle e vedi che si accodano… sono velocissimo, li tengo tutti dietro!! :-))
Alla fine del doppio turno (nel quale ogni tanto non mancavo di saggiare preventivamente il freno anteriore) il Taurus si fa carico di sondaggiare i team e proporre o una partenza anticipata di un'ora, o la riduzione di un'ora della gara. Per quanto personalmente non abbia avuto grossi problemi, oggettivamente non si vedono sufficienti punti di riferimento. A Spa mi raccontano esserci i catarifrangenti nell'asfalto, così che il tracciato sia sempre visibile al passaggio con le luci. Qui niente. Mi sembra una discreta leggerezza degli organizzatori… possibile che nessuno abbia fatto un test preliminare?
Al briefing di sabato mattina diventa l'argomento principale. Purtroppo per via del programma della giornata, non è possibile anticipare la partenza, né ricavare del tempo per installare i catarifrangenti, così si va a votazione tra i team manager. Mi raccontano di frasi irripetibili… la discussione va avanti piuttosto a lungo, e mi chiedo se era pure il caso di andare a votazione. Riporto quella più intelligente che mi è giunta, detta dal Phase One (gente che ha fatto le 24 ore del mondiale): "come posso garantire la sicurezza ai miei piloti in queste condizioni?"
Alla fine viene presa la decisione di accorciare la gara a 3 ore. Termine ore 20. A metà giornata ci spariamo i due warm-up, poi l'attesa della partenza.
"io lo so quello che devo fare, il problema è farlo". A dirlo è Petugo. A pensarlo saremo in sessanta. La pista è notevole anche per questo. Ci vuole pelo e freddezza per fare la differenza… anche tempo per provarci, girare, riprovarci e girare. Dài, sono sicuro che nel 2019 farò un buon tempo!
Nel primo pomeriggio ci allineiamo tutti sulla linea del traguardo a rendere omaggio a un grande pilota.
MANEL SEGARRA
Il box del team Motobox era piano delle moto di Manel; alle pareti tante foto aiutavano a ricordare la persona speciale che era. Su un tavolo erano esposti alcuni dei suoi trotei; mi ha fatto molto piacere vedere tra questi il nostro premio Anima Guzzista – Bicilindrica. 
Del pilota conosciamo tanto: l'incredibile velocità fatta di stile e rotondità: ti passava facendoti il pelo per il semplice fatto che quella era la linea perfetta per quella curva. Guardandolo ti faceva pensare che fosse facile. Era bello fotografarlo: indossava la moto come un uomo ragno. Era il nostro riferimento, a Cartagena. Chiunque di noi minchioni ha sognato almeno una volta di fare una curva – anche una sola – come la faceva lui.
Il mío ricordo personale è per l'uomo. Cartagena, gennaio 2005. Fa un freddo becco, attorno ai 3-4 gradi. Rientro ai box per regolare meglio la forcella. Bruno svitavvita; pensavo di fermarmi invece rientro tanto per testare la differenza. Alla prima curva dopo il rettifilo Manel cade poco avanti a me. Io freno e piego per evitarlo. Non ci fosse stato freddo sarebbe stata una manovra efficace. Invece il freddo e la gomma non più calda per la sosta mi fanno volare a terra rompendomi la clavicola.
Tornato dall'ospedale, Manel mi viene a cercare e con molta umiltà mi chiede come sto chiedendomi scusa più volte. Per almeno tre anni mi verrà sempre a salutare e a sentire come va, come se si sentisse in colpa. Ma non era colpa sua… mica era scivolato apposta. 
Sulla linea del traguardo credo molti dei presenti (se non tutti) avranno riscaldato il proprio ricordo personale di una bella persona, che ha lasciato un segno. Grazie, Manel!!
START
E' ora. Manco a dirlo naturalmente la partenza tocca a me, nel senso che mi tocca sempre correre col pieno di benzina… Due passi e VIA! Guadagno sullo scatto un po' di posizioni per poi – come spesso accade – riperderle alle prime curve; comunque sia il mio primo turno rende sette posizioni: al mio cambio siamo 22° e stampo qualche 2.29. Brigida ha meno cavalli ma ha una forcella più efficace soprattutto sullo sconnesso nel curvone veloce dopo il cavatappi, e stanca meno di Orfeo. Passo ad Antonio che veleggia anche lui bene. Nel frattempo nonostante un muletto giallo tirato fuori dal sacchetto delle patatine, il Taurus trincia ingranaggi ed è già costretto al ritiro. In testa è una storia a tre: Phase One, i fratelli Segarra e Moto Bel (madonna quanto curvano bene… uno spettacolo). Anto rientra e mi cede il bolide con la spia rossa del generatore acceso. Non c'è tempo di controllare: andiamo sperando che la batteria regga o che succeda qualche miracolo. Esploro un po' tutte le varianti del "lo so cosa devo fare, il problema è farlo". Che è un po' la storia della vita. In realtà almeno qualche volta, i due curvoni veloci sono presi meglio, complice anche la fiducia nella forcella. Tranqiulli, compenso con altre cazzate sparse per la pista… raramente stacco ai 100 metri al muraglione, per esempio. 
Alla curva prima del cavatappi mi passa Moto Bel, alla grande naturalmente. Cerco di incollarmi ma in uscita dal cavatappi rallenta e tira dritto nella via di fuga. Peccato, la gara perde un gran protagonista. Intanto GG Team mette a frutto alla grande l'allenamento su questa pista e l'aver fatto diverse gare di recente: vanno molto forte e veleggiano poco oltre la decima posizione. Un bel salto di qualità, sciapò! Vanno gran bene anche i vitelloni, attorno al 15° posto, mentre i Liciiiiiis e Wess & Dori sono indietro. Risalgo dal curvone ante-rettilineum e improvvisamente a destra sento baccano. E mò che succede? Non abbiamo spaccato abbastanza?!? Istintivamente rallento, dò uno sguardo rapido ma non capisco cosa si sia rotto. Raggiungo con cautela i box (anche se la moto sembra andare bene), guardo meglio: ziocàn, ho perso lo scarico destro! Si è proprio rotto il collettore tra l'incrocio e il silenziatore, con tanto di bordo frastagliato, così come si è tranciato il supporto del silenziatore! Ma come è possibile? E soprattutto: speriamo di non aver centrato nessuno! Credo sia volato via lungo il curvone (eeeeh lo so, la forza centrifuga era tropp… ehm ok) immagino ruzzolando fuori dalla pista. Meno male porto sempre gli scarichi di scorta: adrenalinico per la soluzione, investo il Mattia (che aveva in mano la batteria, pensando mi fossi fermato per cambiarla) di una duecentina di decibel tanto che lo spingo con le onde sonore a recuperarli. Quei bastardi dei liciis e W&DG ne approfittano per infilarsi nel nostro stesso giro. Rientro stampando di nuovo buoni tempi (si fa per dire) per poi passare i semimanubri ad Antonio che resiste bene, siamo attorno alla 25° posizione e si fa buio, bisogna accendere le luci. Antonio ne usa una sola per risparmiare watt e rientra. Salgo e riparto e già in pit-lane vedo che il contagiri comincia a fare le bizze. Brutto segnale, sta calando la corrente. Resta un faro davanti e due pilette del Brico acquistate la mattina nella vana illusione che ci aiutino a vedere i cordoli interni. Non serviranno quasi a niente. Si vede ancora meno e mi affido, come quando si guida nella nebbia, alle luci di chi incontro davanti. Meno male non si resta spesso da soli… sento sorvolarmi gli avvoltoi visti il tardo pomeriggio prima (spettacolari!!) e mi arrabatto. So che manca poco, cinque-sei minuti, purtroppo non c'è nessuna segnalazione del tempo sul traguardo, incrocio di tutto sperando che la batteria regga…
MEZZO.
In fondo al megarettilineo vedo la luce diventare fioca. Ahia. Passo sul traguardo nella speranza di vedere la bandiera a scacchi, niente. Mi inoltro in salita con più luce di pilette che di faro, e improvvisamente alla curva 6 la moto strattona, si spegne tutto a singhiozzo. Intanto sul traguardo sventolano la bandiera a scacchi: gara finita! Fine del cinema. Fa talmente buio che manco mi notano i commissari. Poi mi prendono e mi piazzano sullo scooter, a Brigida ci pensano loro. Molto professionali. Il viaggio lungo le stradine di servizio è momento di tristezza e pensieri. Abbiamo commesso un errore, dovevamo cambiare la batteria in una delle soste, oppure in fondo abbiamo fatto bene a tentarla, visto che avremmo perso posizioni con la sostituzione? Quel che è certo è che non abbiamo visto la bandiera a scacchi che è una cosa bellissima e che un po' mi manca, dato che difficilmente tocca a me questo bel momento.
Rientro in tempo per i festeggiamenti al team Motobox. Hanno vinto loro e mi viene da pensare che a volte le cose non accadono per caso. Li festeggiamo tutti, vedo presenti anche Teto e Javier, altri due gran pilotoni del gruppo di Cartagena. Phase One secondo, splendidi undicesimi i Ramones GG Team, diciassettesimi i vitelloni. I Liciis e W&DG non li cito, ecco. Poi mesti leniamo la delusione caricando le carabattole sul camion finchè passa. Sfiga, certo, e ti resta sempre il dubbio se dovevamo fermarci o no; comunque sia la gara ce la siamo goduta tutta (meno un minuto), siamo tutti interi, la pista è splendida e stramerita la trasferta, e la terra di Spagna ha sempre qualcosa di speciale, anche negli angoli più brulli.
CLASSIFICHE
GALLERY